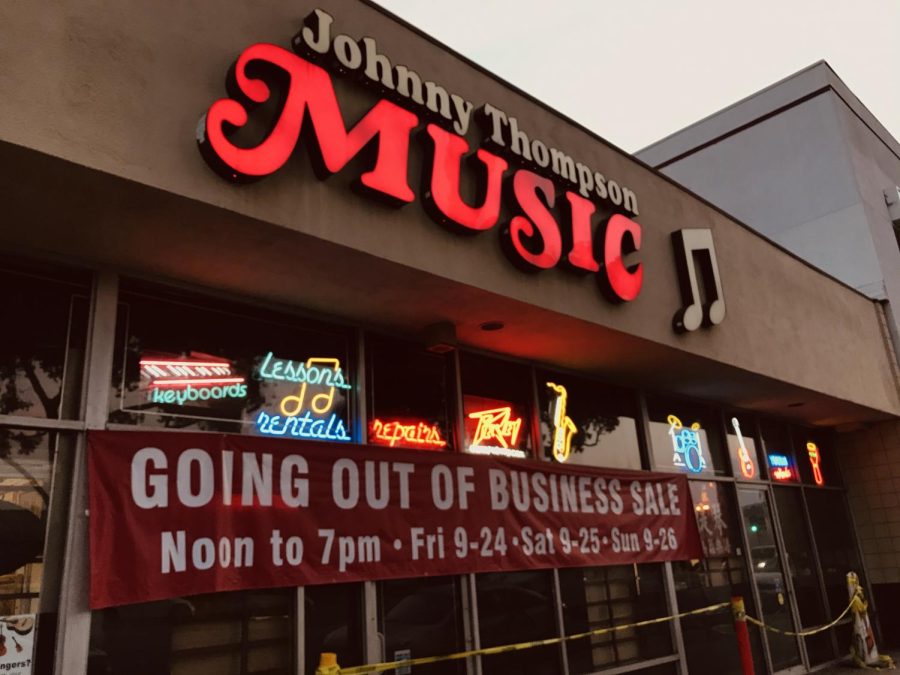 Selina Zhang
From the earnest parent sending their child to their weekly violin lessons to the occasional guitarist looking for some essentials, the Johnny Thompson Music Store had always opened its door to the San Gabriel music community. The recent passing of the store owner, 77-year-old Johnny Thompson has prompted its closing. 
The store's finale was marked with an initial general public sale on 9/24-9/26 to signal the nearing of its permanent closure. As store employees presented a large discount to many of their items, an influx of loud and interested shoppers headed to the establishment. The business has recently made the decision to continue the sale with a 50%-90% discount that lasts until the end of October.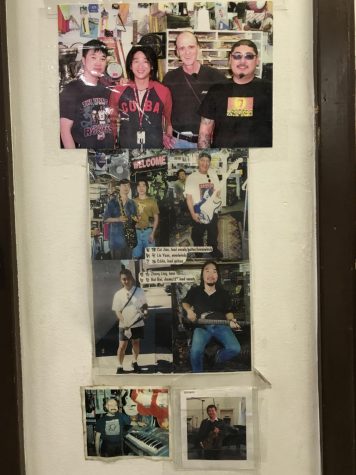 Thompson, renowned for being in the band "Hot Rod Lincoln" and other musical endeavors, largely contributed to the development of the store since its first opening in 1959. He has expanded the business to become more inclusive of the heavily Chinese community the store's location is based in, such as collecting traditional Chinese instruments and including Chinese translations of posters throughout the store.
MKHS Instrumental Music Director Mr. Lee has been going to the store exclusively for repairs, equipment and material since he started working at Alhambra Unified 8 years ago. He speaks about his experience with Thompson, "I have known of that name ever since I was in 5th grade and before I even became a music director, I have idolized him. I saw his name everywhere and revered him a kind of deity because I never met him but I know of his name. When I finally got to meet him as a peer, a music director, a professional, it was kind of like meeting one of your heroes."
He remarks that he is still able to get his requests taken; the biggest change from the closing is not able to head to the store at the drop of a dime.